Cash Entry for Private Placement Programs Trading Cash and Financial Instruments.
(A Private Transaction)

By Invitation Only
(After review of client submission documents - No exceptions)
The Palatine Foundation offers private banking sources for Private Placement Programs of Buy/Sell of all financial commodities. There are many options and levels available depending on the strength of the client.These offers are all only for CASH or cash-backed instruments (BGs, SBLCs, etc.).

Private Placement Programs (PPPs) and Bullet Programs, also known as High Yield Investment Programs (HYIPs), or Spot Programs and Guaranteed Income Investments, are subject to change/refresh at any time and subject to availability at the time of application.
Regulations do not allow the actual returns to be quoted. Actual returns are quoted in contracts on a case-by-case basis and are confidential.

A number of factors such as whether cash or a cash instrument is being used, value (size) of investment, the bank rating and the rating of the jurisdiction where the capital/instrument is held etc all effect and vary the yield. Investor's contract is with the particular provider of the selected program and can vary according to the structure of the program at the time of agreement. Private Placement Programs are highly regulated (controlled) and fully managed by the relevant professionals.

After the client KYC there is little for the investor to do. TPF provides direct contact with the relevant Platform after the investor clears compliance/due diligence. In order to be accepted, it is of utmost importance that the submitted documentation is truthful, fully verifiable and compliant with the listed requirements and procedures. All of the following offers were available at time of posting but all clients are subject to available programs at time of application.

Bullet Trades - Short Term engagement with excellent returns. Funds rarely have to move from client's deposit account and may require SWIFT confirmation or Administrative Hold on client's account. (examples - subject to availability, examples of available offers)

BULLET 10-Days [All Year Intake]
2.25X...Min 750M Max 25B USD Cash... Funds do NOT move!
Top 100 Banks (swift capable) ..Admin Hold or Swift ...
Pays 225% gross...20% fees... NET 180% after 10 bank days
Optional 40-week PPP after "Bullet" ends...
Need KYC+Banker Business Card+BCL/Tearsheet or Internet screenshot bank account

DAILY PAY 12 Months [All Year Intake]
Min 100M Max 750M USD Cash .... Funds do NOT move!
Pays 2.25% gross DAILY... 20% fees...NET 1.8% DAILY for 12 months
Top Banks (swift capable) in USA, Frankfurt, London, Zurich and Singapore...
Optional TTM for Contract Sign+Admin Hold/Swift Block....
Need KYC+Banker Business Card+BCL/Tearsheet or Internet screenshot bank account

Small-Cap Trades - Can be for funds as low as $75,000 on up. Usually longer term for 40 weeks (1 years with international banking days/weeks omitted)(examples - subject to availability)
Small Cap 40-week SWIFT [All Year Intake]
Min 10M USD Top 100 BG-SBLC-CD...LTV min 50%...
Need SWIFT Delivery...MT760, MT542, MT110...
Pays 100% gross weekly less 20% fees for 40-52 weeks...
Need KYC+Copy Instrument+Screenshots+RWA SWIFT

Small Cap 40-week ADMIN HOLD [All Year Intake]
Min 1M USD-EUR....Top 100 Banks (Swift capable)...
Pays 22% NET Per Month for 12 Months...
Transaction banks Wells Fargo, Citi, HSBC, and BOA
Need KYC+POF+Banker Business Card...

CIBC Toronto 12-Month with Compounding [Time Limited Intake]
Min 1M Max 25M USD-EUR... Funds Move !...Pays 75% gross Per Month for 12 Months.
Compounding @ 40% 60% or 80% available.... Transacting bank CIBC Toronto...
Client's cash funds move to transacting bank AFTER Contract signed...
Need 4-Page CIS, POF ... NO KYC! Client must be avilable for Phone Call within 24-48 hrs...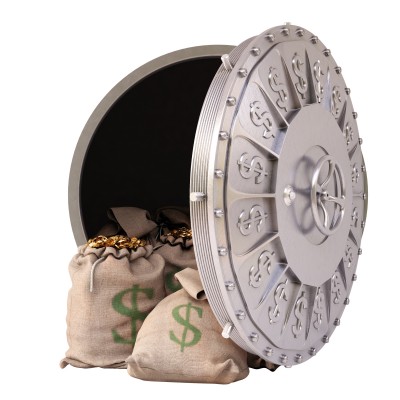 Minimum $100 Million Cash - up to no limit, will yield trades where funds remain in client account and there will be many options for structure, income, leverage, and project requirements depending on the needs of each individual client. We are DIRECT to several of the best vetted Traders for maximum service and security. Cash accounts and Heritage Funds are welcome.
Euros and USD $100 Million or more...Short-term and quick bullet trades with high returns equivalent to a full year contract.Profits are generally received within two weeks from entry. Long-term and on-going Evergreen programs that allow for multiple entries and roll-overs of entries or earnings. Profits are required to be applied to targeted projects as approved by the UN and IMF

New!!
Managed Buy/Sell 350K 10-Days [All Year Intake]
Min 350K USD... Funds Move ! Pays 500,000 per week x40 after 30 days...( can re-enter 2X )
Client's cash funds move to escrow bank AFTER Transaction Contract signed...
Transacting bank Switzerland...Clients sets up own bank account...Optional TTM Swiss...
Need 4-Page CIS, POF ... NO KYC! ...Client must be avilable for Phone Call within 24-48 hrs...

Heritage Funds - Are Chinese origin and may be a principal account or interest earned account. Principal accounts must be converted to Euros or USD to be used.
HERITAGE FUNDS 10-Months [Time Limited Intake]
Min 10 Billion USD-EUR...Pays 40% gross per Month for 10 Months (up to 5 Years)
Total Fees 10%...LTV 5 % to Monetize Heritage Funds account then, Free & Clear funds used for PPP
Need KYC+ Two(2) Banker Business Card+POF NO MORE 1 YEAR OLD...
Option 1: Client must obtain Bank RWA Confirmation Letter signed by 2 Bank Officers.
Option 2: ADD FUNDER AS SIGNATORY

Account Signatory takes MOU to Bank, ADD FUNDER TO HF ACCOUNT...please ensure to lodge MOU with Banker...After MOU lodged with Banker and FUNDER ADDED to HF account, then...Request "New" Tearsheet that shows FUNDER'S NAME ON HF ACCOUNT WITH CURRENT BALANCE...BANK OFFICER STAMP "New" TEAR SHEET "IT'S AN ORIGINAL", and has BANK OFFICER SIGN "New" TEAR SHEET....Get BUSINESS CARDS from Two (2) BANK OFFICERS AND have Bankers "INITIAL" CARDS...FUNDER'S BANK must have these documents to issue CONTRACT ..
Procedures for Immediate Consideration
Clients should make a proper SEC compliant submission package consisting of:
KYC package

Client Information Sheet

Copy of client Proof of Funds (tear sheet, bank statement, etc.)

List of the consultants to be registered with the transaction
TPF will review your information for completeness and send it to the Financial Manager for immediate consideration. You will be contacted directly by the lender with discussion of the details of the proposed tranaction. Final Agreements will follow accordingly.

E-mail your questions, completed information, or request details to: thepalatines@web-dynamics.us
The Palatine Foundation is acting only as a Promoter, of any contemplated transaction, as allowed by Securities and Exchange Commission law. All matters in a registered securities transaction are handled only by registered SEC brokers and brokerage firms.