Vision Gifting Program
The Palatine Foundation offers this Vision Care gifting support program for all people who are in need of Vision and Eye Care work that is not covered by insurance or outside resources.
The TPF accepts any and all donations for the Vision Gifting and the Dental Gifting Programs supported by The Palatines.
The Vision Gifting Program is a Palatine Matching Gift program. This means that for every dollar you give to help people in need of vision care, The Palatines MATCH with another buck and you have doubled your help to someone in need. Imagine how you will feel knowing your donation gave a needy child or elderly person better vision and confirmation that they are loved and someone cares.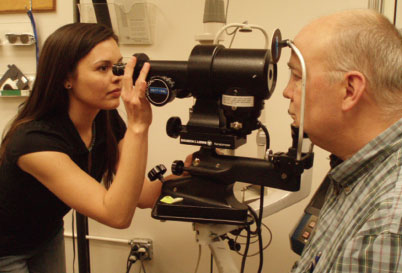 All needy applicants are encouraged to complete an application for immediate consideration of Vision Care. Gifting is done on a case by case basis.
Please e-mail your individual request for immediate response.
For any cause you care about, it's simple to find a charity large or small, working in your local community or across the world? and donate to support their work.