Real Estate Loans & Mortgages

The Palatine Foundation offers lending solutions to clients looking to buy real property. Our commercial and retail bank sources offer residential, commercial and retail property loans for existing and construction.

We work with several of the top mortgage lenders in North America. Depending on your needs, favorable terms can be made.

TPF does this as a means to expand our close Donor Base and spread some of the benefits of private banking services enjoyed by TPF to donors and clients.




Mortgage Loans - Residential and Commercial/Retail/Industrial


All clients in need of mortgage services may apply through TPF. All types of property loans are available through our mortgage lenders. Terms vary by each case and geographic location. We can offer certain help for people in foreclosure as well.


REITS - Real Estate Investment Trusts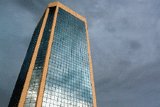 REITS hold plenty of value and are good asset holdings to leverage with a loan. TPF will bring forward Investment Experts who will be able to monetize your REIT or real estate portfolio.

Real Estate Portfolios
Those portfolios that represent real estate of all classifications. Registered or not, all have excellent value for loans. Clients are able to use some of their equity for other purposes or to buy more property.
CMOs - Collateralized Mortgage Obligations
TPF has several firms that will lend against CMOs. These instruments can realize an LTV from 15% to 40% depending on several factors. Please ask us about your case.
Procedures for Submitting a request
The client should provide the following:
Short but official letter of request for the service
Complete Client Information Sheet for disclosure
Property description with appraisals
Pertinent contracts and agreements regarding the property

E-mail your questions or request details to: thepalatines@web-dynamics.us

All borrowers are subject to normal credit analysis and must show ability to support the proposed loan through either debt service or exit strategy.
The Palatine Foundation is acting only as a Promoter of any contemplated transaction as allowed by Securities and Exchange Commission law. All matters in a registered securities transaction are handled only by registered SEC brokers and brokerage firms.