Anonymous Donation Services
The Palatine Foundation understands the need for Privacy and Confidentiality for all Donors. Whether it be for reasons of security or modesty it can be important to remain anonymous for some of your philanthropic causes. Until now, the only solution for Donors was to go somewhere and form their own private trust/foundation to work from behind. This is both costly and time consuming and not an efficient way to meet your Donation Goals.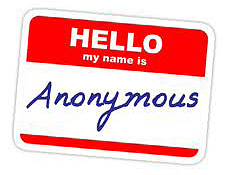 In cases where a Donor would like to donate to a particular Charity or Foundation endeavor on a totally anonymous basis we will accept your donation and relay it to your destination under full "sanitation" of your personal information from the donation.
A Donor may also wish to make anonymous donations to multiple recipients at the same time and The Palatine Foundation offers Fiduciary Services for all Donors to properly execute and deliver Donor's funds per their instructions and wishes.
Donors will still receive full Tax Benefits via The Palatine Foundation, N.A. and remain anonymous and off the donor lists for the downline charities of their choice.